Posted on
By Mieke Jansen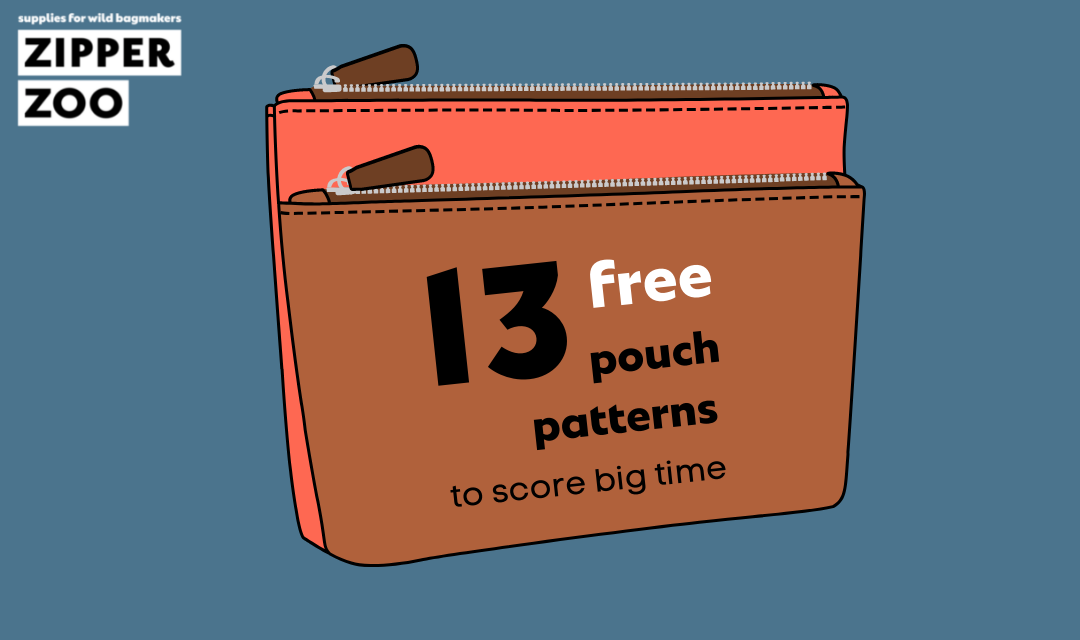 The best gifts are handmade! But uh... some inspiration is always welcome. With this list of our 13 favorite free patterns for pouches and etuis you'll score big time!
Inspiration: Our 13 favourite free pouch patterns
You really can never have too many small bags, and therefore you can never give too much. They are easy to sew, do not require much supplies and you can fill the bag with some beauty products, some nice pens or why not, an extra penny? 
So hold on for our (and you too, because we see these pass by often on our IG) favorite free patterns: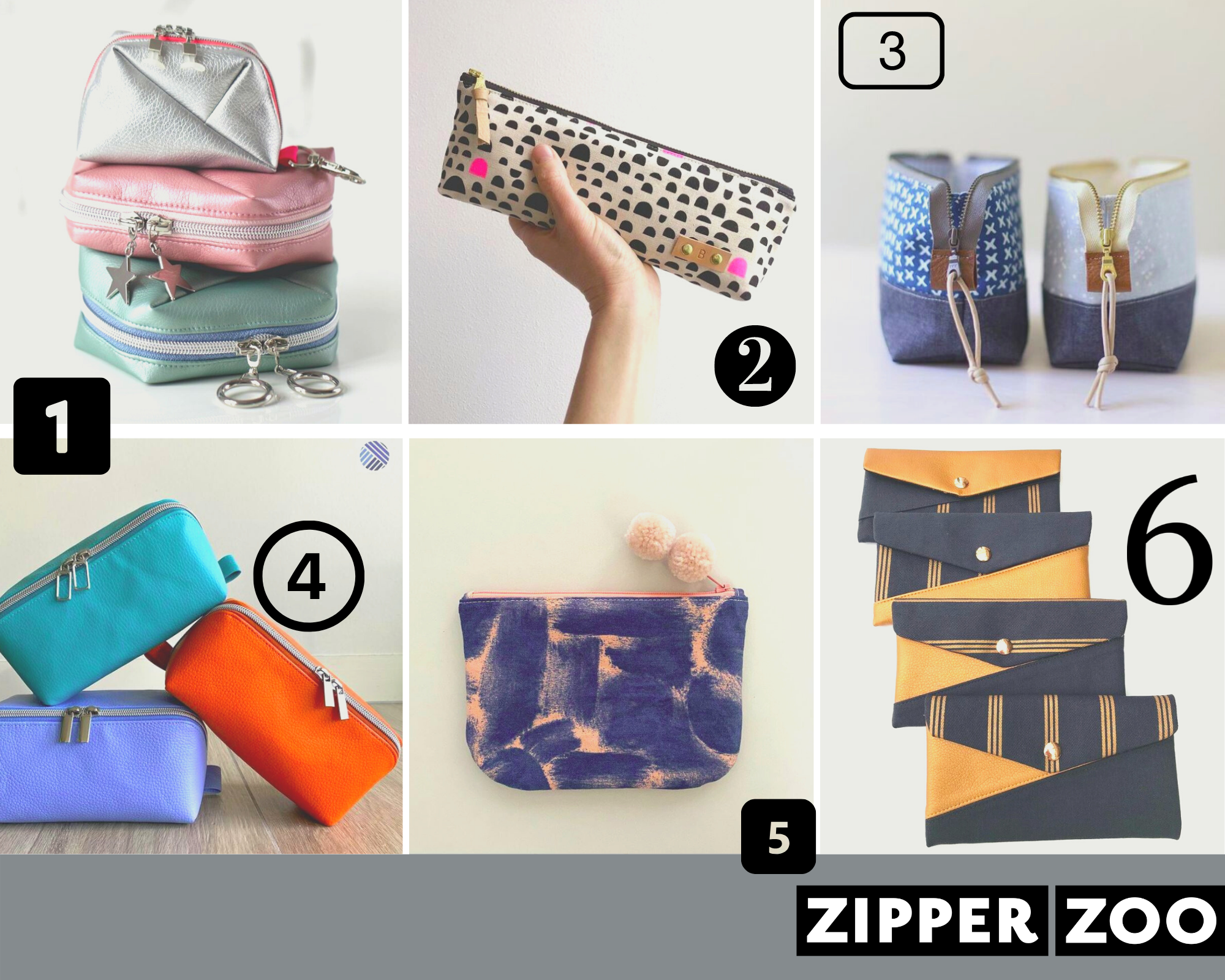 | | | |
| --- | --- | --- |
| 1 | Geo-bag by Pattydoo | No pattern is more addictive than these. We saw them pass by in small and large versions, with and without print, festive or just casual.  |
| 2 | Canvas pencil pouch by Noodlehead | An elongated pencil case, can be easily adjusted to any size zipper. |
| 3 | Open wide zippered pouch by Noodlehead | A toiletry bag in different sizes that can open wide so you easy access to all your essentials |
| 4 | Magic pouch by Zipper zoo | A cute pencil case/tray with lol storage. @marianne_originals made the fun colorful set in the photo. |
| 5 | Mimi pouch by Uni-kati | A mini zipper pouch. Fun in one fabric but also cool to combine scraps. We've seen cool versions using the 'quilt-as-you-go' technique explained by @Spreefee Handmade bags. The beautiful cover version was made by @maaidier |
| 6 | Kuori by Hansedelli | Not a pouch per se, although you can add a zipper pocket in the back, but a small bag that can perfectly serve as a cell phone sleeve. The version(s) in the picture was made by @jacedidit |
| 7 | Mini-geldbeutel van Hansedelli | A purse for coins and keys |
| 8 | Wristlet by Sallie Tomato | In a festive fabric perfect as a little party bag, but also perfect to use as a little storage for chargers etc. The version in the picture was made by @_gaarn_  |
| 9 | Clematis wristlet by Blue Calla | In a festive fabric perfect as a little party bag, but also perfect to use as a little storage for chargers etc. |
| 10 | Boxy pouch by s.o.t.a.k handmade | Cool boxy pouch where the corners are not cut away but instead become a design element.  |
| 11 | Geritste toilettas by Jacedidit (in Dutch) | The cool version in the photo she made for her husband! |
| 12 | Ellis Envelope by Wisj and Bel'etoile | Cool laptop sleeve, sleeve, ... in different sizes. Look at that cool corner detail! Photo credits @wisj_sofie |
| 13 | A girl's cube and A girl's pencil case by Girls in Uniforms blogs (in Dutch) | Two nice Dutch patterns, in artificial leather but also in fabric! |
Which ones are you putting on your to-sew list? Do you have any tips to add to our list?