Posted on
By Mieke Jansen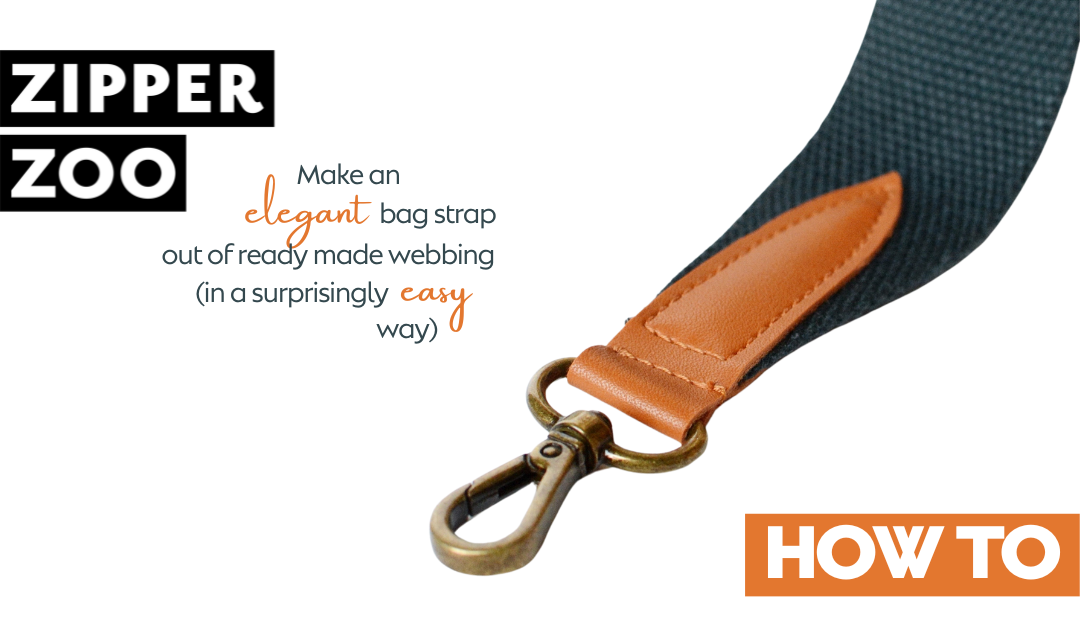 In a few steps from 'sporty webbing' to elegant bag strap!
Materials needed: 
(Wide) webbing (1.5 inch / 38mm in illustration)
2 narrow swivel hooks (3/4 inch / 20mm in illustration)
2 pieces of (faux) leather (our LUX faux leather is ideal since it has a colored backing) (3/4"/20mm x 6.4 inch/16cm)
Helpful supplies: wonderclips & double-sided tape
To finish rest of bag strap (see steps in previous post):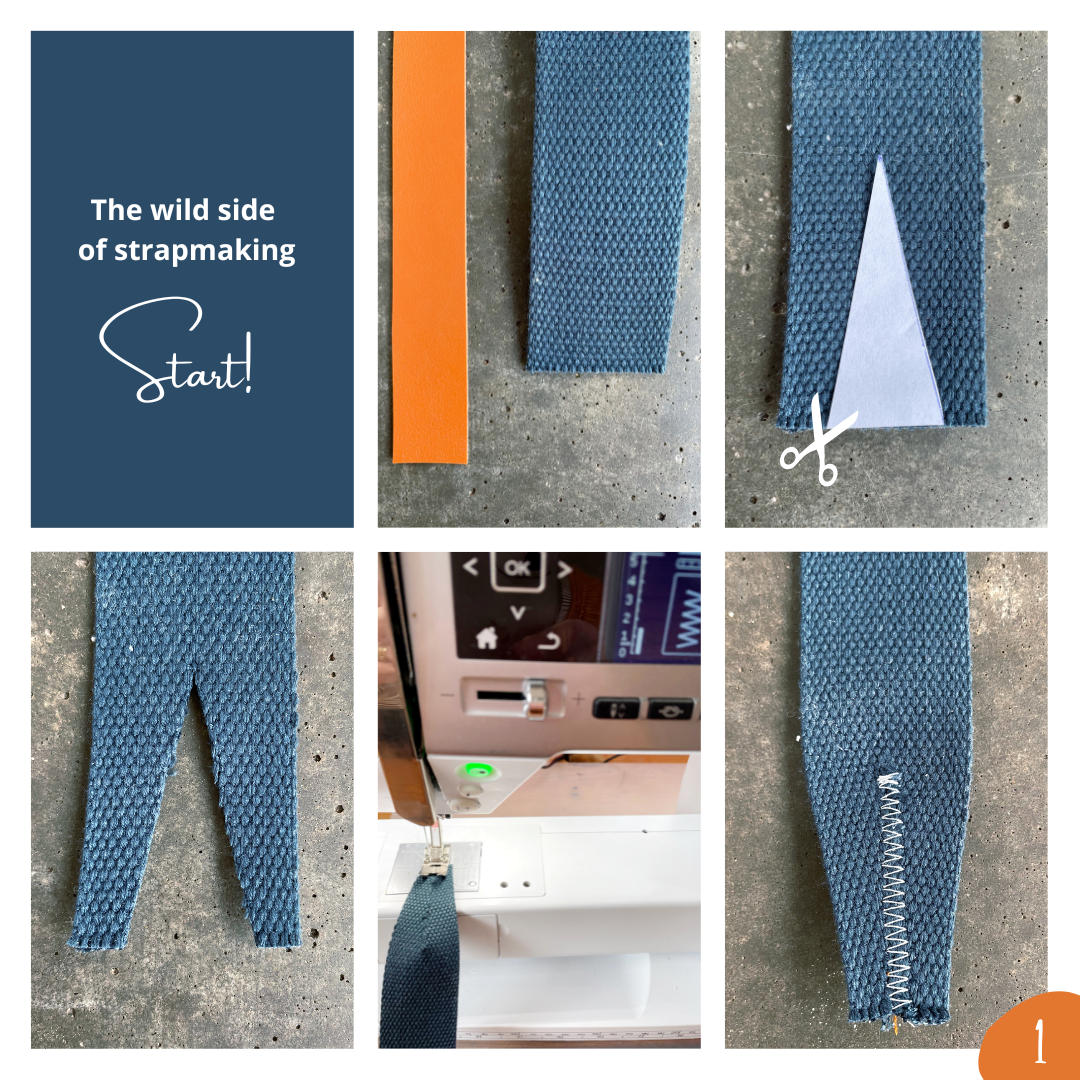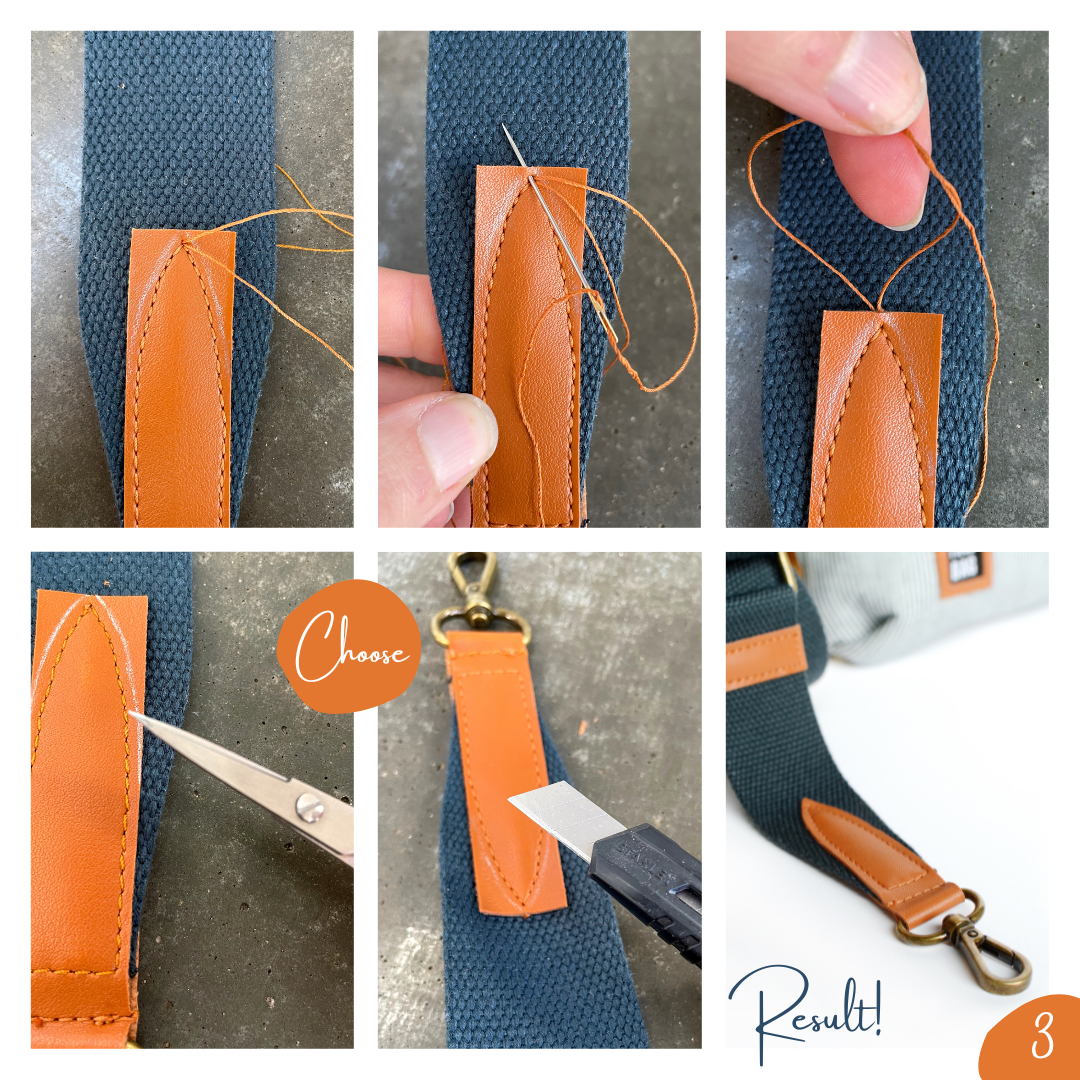 Repeat for the other side, and finish your strap with slider and rectangular ring. Now go out and enjoy those 'ooh's and aah's ;).
For this bag I sandwiched the webbing using faux leather and thread but of course you can substitute this for cork or genuine leather and double cap rivets!